Winding and compression molding
Tubes and profiles
Our wide range of composites combines standard materials with our own formulations, offering unprecedented adaptability to the respective application. The materials expertise of our technical project managers goes far beyond market standards.
We offer semi-finished products in the form of sheets and pre-cuts, tubes, rods as well as pressed profiles based on our prepregs. Our tubes and channels are also blanks for our machining.
Special qualities as well as the development of application-specific materials are possible.
Winding
Our large set of mandrels for the production of round tubes enables us to wind tubes with inside diameters ranging from 2.3 to 540 mm and lengths of up to 2200 mm. We can draw on the complete range of composite materials from the Von Roll product lines and perfectly adapt our tubes to your requirements. The availability of several mandrels with the same diameter guarantees short delivery times even for large orders.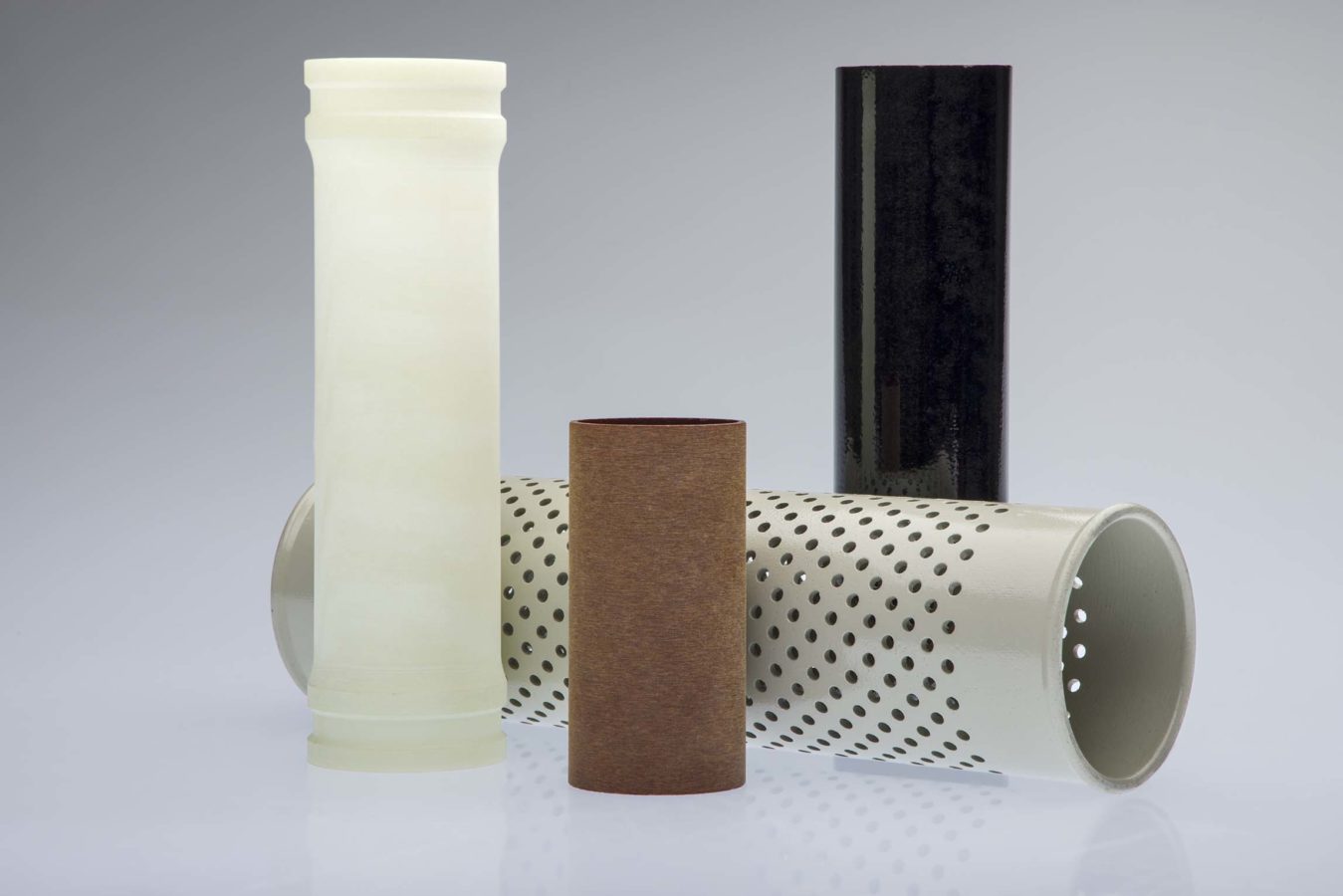 Compression molding
By compression molding we can also offer you channels, tubes and solid bars in various geometries. These can be combined with additional parts to multi-component assemblies. For details please contact us.
For further machining processes, we will gladly provide you with an individual offer. Do not hesitate to contact us. We are happy to assist you!
Brand names
Brands and proprietary solutions
Brand names require experts to keep track. Contact us with your needs and we will be happy to advise you on the selection of materials suitable for your needs.
Get in touch with us! We will be happy to help you.
This site is registered on
wpml.org
as a development site.